Complete steps
Sometimes you purchase Prime Mover PRO under your own personal name but you would like to have the invoice under your company name. This can be done within your Freemius account after successful purchase.
Go to "My Profile" tab.
Under "Billing" section, enter your company details such as company name, company email, address, etc. For example: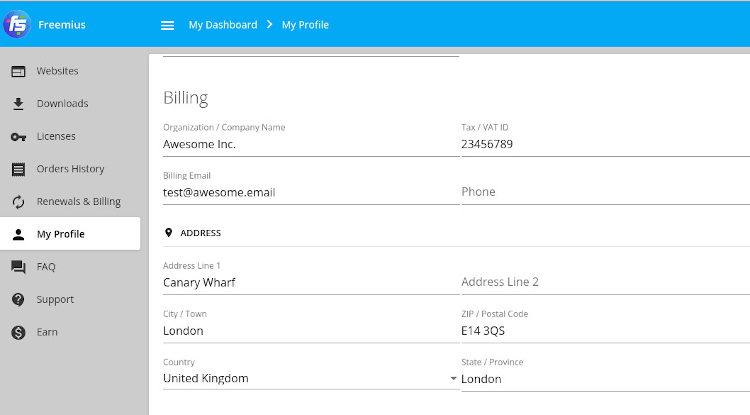 Once done, review that all details under Billing sections are correct.
You can then get the invoice by going to "Orders History".
When you open or download the invoice PDF file – it should now be invoiced to your company name.
That's it.
Important: Take note that technical support cannot make this change for you. It is only the account owner who can make this change.
Was this article helpful?