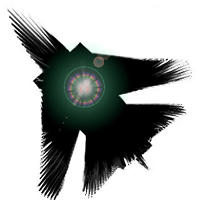 Free
Starts at
$0
Free version
This plan is suitable for students and hobbyist of WordPress website development.
Restore backup within site
Migrate single-site to single site
Migrate single-site to multisite
Migrate multisite to multisite
Migrate multisite to single-site
Migrate within WordPress admin
Migrate from and to localhost
Export as WordPress debug package
Export database only
Export database + media files only
Complete export mode (db + media + plugins/themes)
No package size restrictions
Responsive / Mobile Compatible
Backup package management screen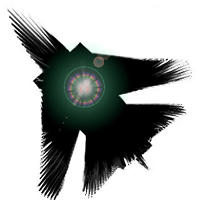 Professional

Starts at
$19.99
Pro version (annual single-site)
This plan is suitable for professional website designers, developers and system administrators.
ALL FREE FEATURES +
Migrate faster using remote URL API
Encrypt database
Encrypt uploads files
Encrypt plugins/themes
Option to move backup packages above WordPress root
Export package to Dropbox
Exclude plugins and media upload files
Plugin settings screen
Assign specific blog ID for new subsite
Disable network maintenance
Option to delete backups and enable migration logs
Configure migration parameters
Complete restoration options
What are people saying?

I was trying to move a sub-site of MultiSite to become a single site without 'destroying' or effecting MultiSite too much as I can 'delete' the subsite later. There was no plugin that work properly as this amazing plugins!!! VERY HAPPY !! All the sliders, CSS changes, theme & plugins was 'moved' successfully to the new domain! And Look Perfect!! Woolah!!
Yong Michael

I was wanting to take apart a multisite wp that was soooooooo slow – I kept getting told that it would cost me $100 per subsite or $200 for a plugin…. Then I found this amazing plugin – it worked a treat and saved me $$$$$s . Thanks folks.
Steve Jones
Discounted plans: Multi-site licenses
Starts at $19.99 per year for a single site license.
4 sites (multi-site license) starts at $79.96 per year $39.99 per year (

save 49%

).
10 sites (multi-site license) starts at $199.90 per year $89.99 per year (

save 54%

).
Unlimited site license at $129.99 per year.
All plans include a free 14-day trial. Professional plan includes one year premium technical support and PRO version plugin updates.
30-day Money-Back Guarantee
You are fully protected by our 100% Satisfaction Guarantee. If over the next 30 days you are unhappy with our plugin or have an issue that we are unable to resolve, we'll happily consider offering a 100% refund of your money. Please read our refund policy on the FAQ page for details.
FAQ
You can find here the list of frequent asked questions.
Plugin Documentation
The plugin includes complete documentation.
Licensing guide
Please read this Prime Mover licensing guide. It helps you decide how many licenses you need.