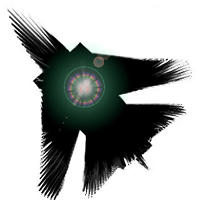 Free
Starts at
$0
Free version
This plan is suitable for students and hobbyist of WordPress website development.
Restore backup within site
Migrate single-site to single site
Migrate single-site to multisite
Migrate multisite to multisite
Migrate multisite to single-site
Migrate within WordPress admin
Migrate from and to localhost
Export as WordPress debug package
Export database only
Export database + media files only
No migration package size restrictions
Upload package by chunk
Responsive / Mobile Compatible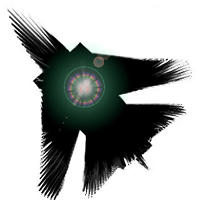 Professional

Starts at
$19.99
Pro version (annual single-site)
This plan is suitable for professional website designers, developers and system administrators.
ALL FREE FEATURES +
Migrate faster using remote URL
Encrypt database and media uploads inside package
Save package as backup snapshot within server
Export package to Dropbox
Exclude plugins and media upload files
Plugin settings screen
Specific blog ID for new subsite
Disable network maintenance
Option to delete backups and enable migration logs
Configure migration parameters
Complete restoration options
Best Value – Guaranteed
Starts at $19.99 per year for a single site license. 1-year support / updates.
Unlimited site license at $129.99 per year. 1-year support / updates
Pre-sales Questions
Do you have any questions mind before you buy? Please ask it here.
Important note on licensing (please read first)
We always want to help you in selecting the best licensing plan for your needs. For this purpose, we require that you to read this Prime Mover licensing guide. It will give you useful insight as to how many site licenses you need to purchase and how to use them properly.
FAQ
Do you offer refund? Yes, if you are not happy within 30 days, we will refund to your purchase.
Do you offer trial ? Yes, we offer 14-day trial, risk free.
Does the plugin works in localhost? Yes, works anywhere.
Does this work with any hosting? Yes, technically the plugin checks if the hosting is compatible. Ideally, once successfully activated – you can migrate.
Who is Freemius? Freemius is our official WordPress plugin licensing system. You can get to know more them here: https://freemius.com/
How does multi-site licensing works? Simply count the number of sites that you want the license to be activated. If you have a multisite with 10 sites. Then you need to purchase a 10-site license.
Can I purchase licenses that is fewer than the total number of sites in a multi-site network? Yes, for example if you only need to use this in 4-sites, you only need to purchase 4-site license. Then activate this only in 4-sites in your network. This is the minimum license required for Prime Mover to work in multisite.
Can I interchangeably use license in single-site and multi-site? Yes, the license has no WordPress platform distinction. For example, in a 4-site license. You can use this in 4 single-sites. Or 3 sub-sites in multi-site + the main site.
Does localhost also require license? No, we don't require license for localhost. If you have a single site license activated in your remote host, you can use the same license in localhost without needing to buy one ! Please read this specification for details (by Freemius Inc.) on how this is implemented.
Where is the main plugin FAQ? You can read it here.
I still have other question that is not listed on any FAQ, where can I ask? Please contact us here.