Complete Steps
Login to your multisite as network administrator / super-administrator.
Install the latest version of Prime Mover plugin.
Network activate Prime Mover plugin.
Optionally opt-in to Freemius notifications.
Go to Network -> Sites -> All Sites.
PLEASE DO THIS ONLY IF TARGET SUB-SITE DOES NOT YET EXIST:
In Sites -> All Sites. Click Add New to add new site.
Enter all required details to enter the new site (Site Title, Site Address, email, etc.).
When it's done , click Add Site. You have now created a blank site for which you need to import your single-site.
Go to Sites -> All Sites again. You should be able to see the ID under both Export Site and Import Site column. For example, in the screenshot below the blog ID is 4.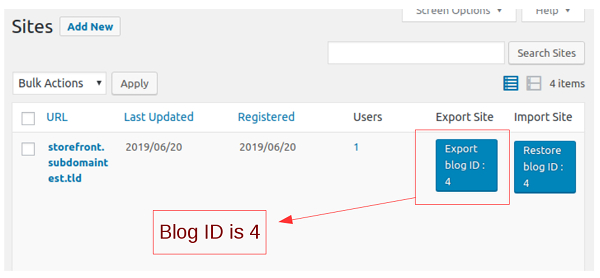 Or if there are many sites listed and you cannot see your newly created sub-site immediately, proceed to steps below to find your site and get the ID.
NOW IF THE SUB-SITE EXISTS OR ALREADY CREATED :
Go to Network -> Sites -> All Sites.
Search the site using its slug or hostname, for example if your sub-site is http://test100.local/my-new-site , the slug to search is my-new-site , see screenshot below (showing the blog ID as 73):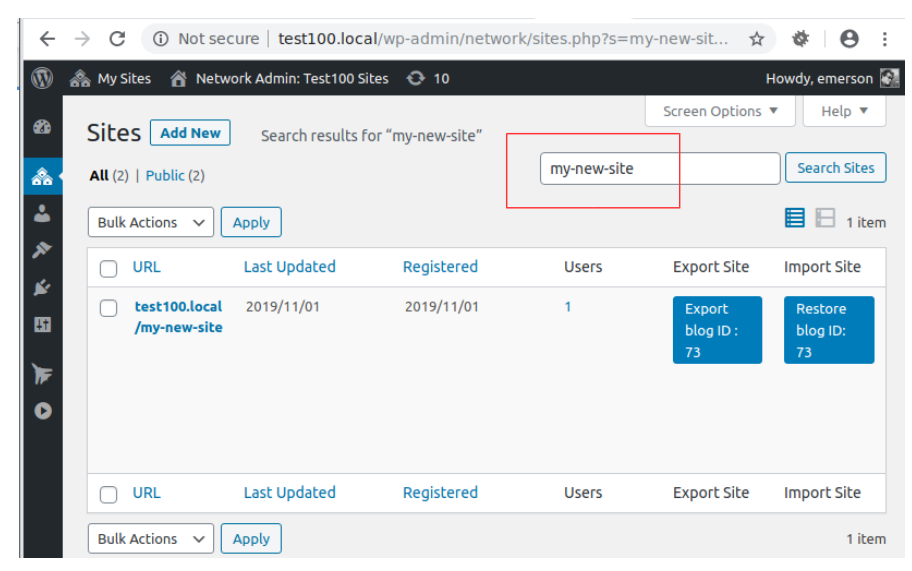 Or if your sub-site is a subdomain format, you can search using its subdomain name. For example, your subdomain is jeaninetravelsite.subdomaintest.tld , the subdomain name is jeaninetravelsite , search it as follows (shows a target blog ID of 4):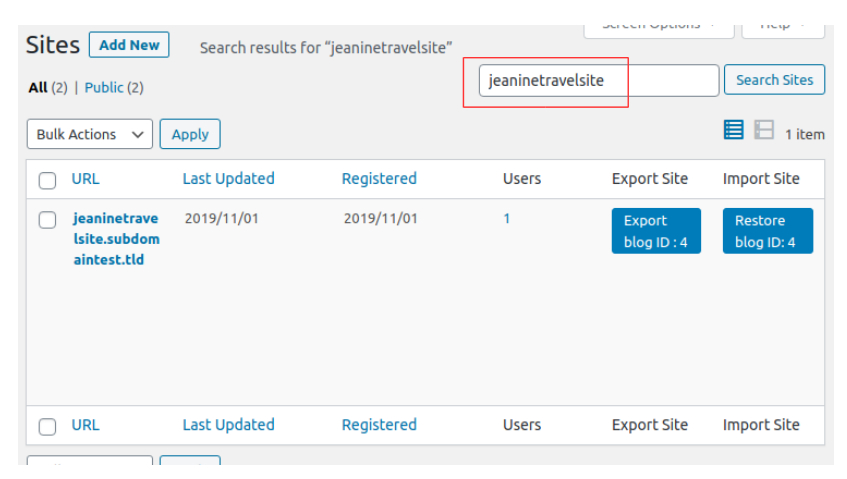 Another method of getting the target blog ID using Edit Site (if Prime Mover is not activated):
You can click the Edit Site link for the target site.
Take note of the edit site URL and get the blog ID. (e.g. /wp-admin/network/site-info.php?id=73, the blog ID in this example is 73. See screenshot below: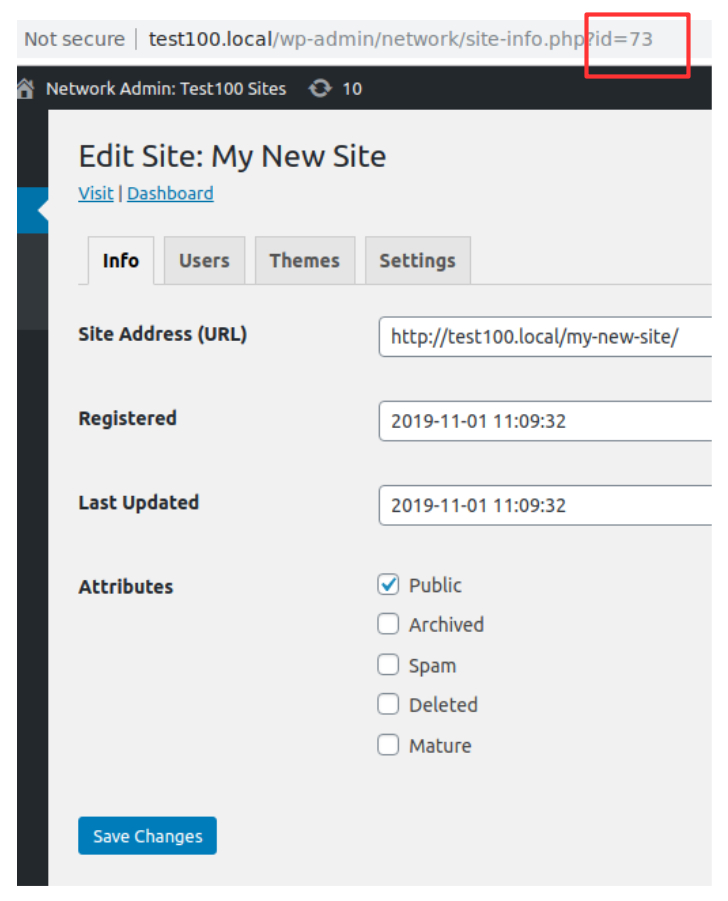 What to do next?
Now you know the target blog ID of the migration. Make sure to take note of this blog ID because you will need this when creating the multisite format package when exporting a site for migration using Prime Mover.
Was this article helpful?