Scope: Prime Mover Pro
Thank you using Prime Mover PRO ! In this quick tutorial – you will learn how to upgrade your existing PRO plan to higher plan.
Step 1 – Login to your Freemius account
Go to this page to login.
Step 2 – Click "Licenses" tab

Step 3 – Click the license row information to expand
In your license row – click anywhere inside the dotted red box as indicated below:

Step 4 – You should see "Upgrade to" drop down
It is indicated inside a dotted box below.
Step 5 – Select a new plan and checkout
Click "Upgrade to" button and select the plan you need. Double check the information and then click "Review order" to proceed to the checkout.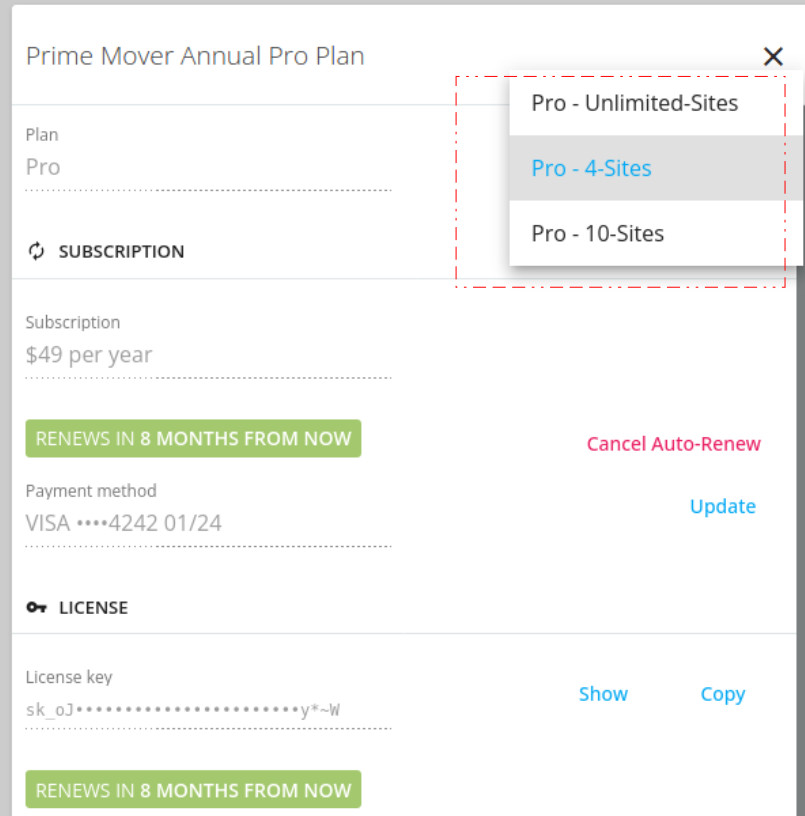 When you upgrade – prorated adjustments are applied.
Questions?
Please let us know. Thanks!
Was this article helpful?