Objective
This tutorial shows how you can activate your Prime Mover PRO license (whether single site, 4-sites license, 10-sites license ), etc. to some of your WordPress multisite subsites. This is useful if you only want to activate the license to some of your subsites.
NOTE: This tutorial only applies to Prime Mover PRO users of WordPress multisites.
STEP 1 – Install latest version of Prime Mover PRO
You should use the latest version of Prime Mover PRO to get the most up-to-date fixes, features, etc. You need to download the latest PRO version from your Freemius account.
STEP 2 – Network activate Prime Mover PRO
You need to network activate the plugin.
STEP 3 – Unchecked "Activate license on all sites in the network."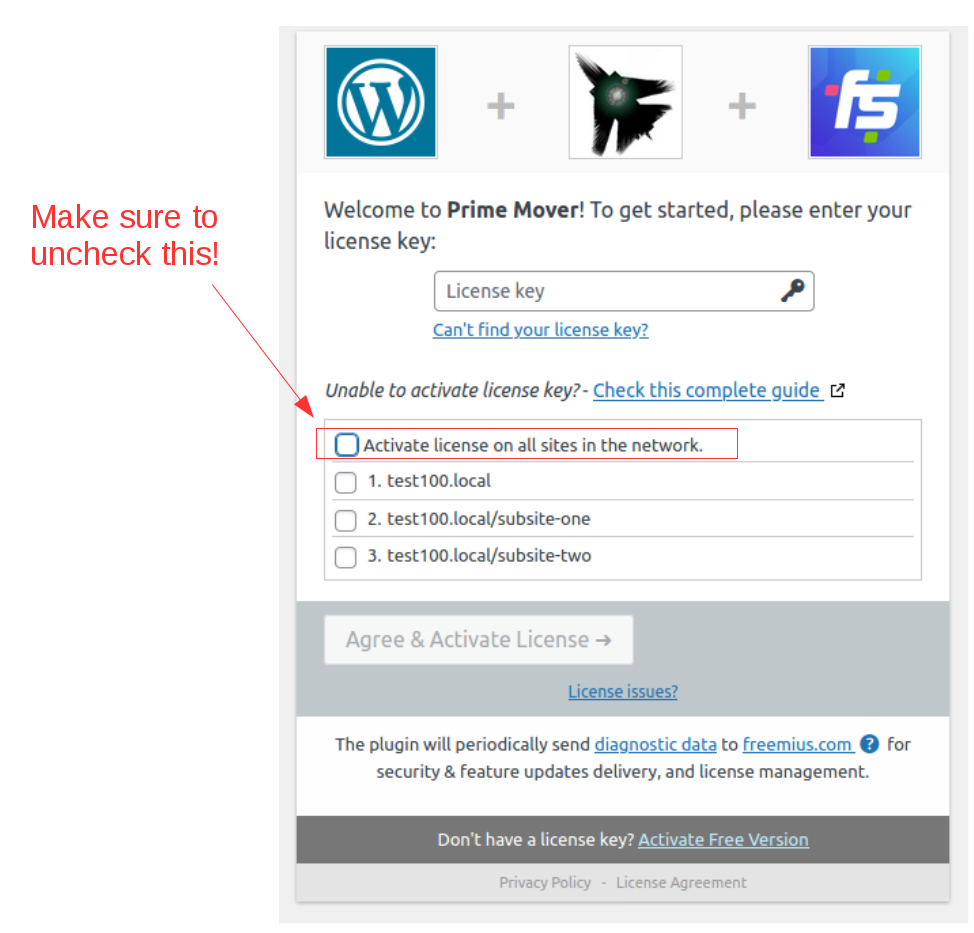 STEP 4 – Enter license key and check sites you want to activate license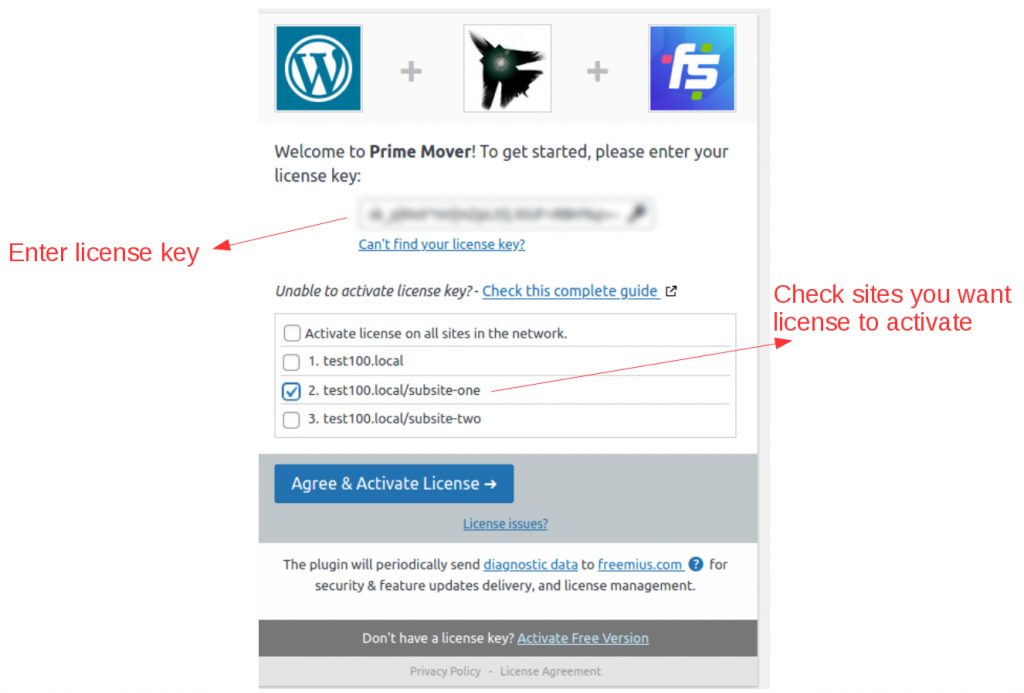 IMPORTANT: Please check only the number of sites that your license can handle. For example – if you only have single site license – please check only one site. Do not check more sites that your license cannot handle otherwise the license cannot be successfully activated.
STEP 5 – Click "Agree & Activate License"
Finally once all is ready – click "Agree & Activate license" to finally activate the license in your selected sites. Done!
FAQ – I cannot activate license, how to fix?
Please refer to this tutorial for details. If the issue persists – please provide us your WordPress login credentials (network admin if multisite) and contact us here so we can activate the license in your site.
Was this article helpful?